DYNertia3 Dyno System Software Images (download manual for more detail)-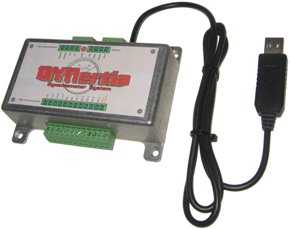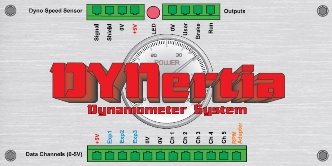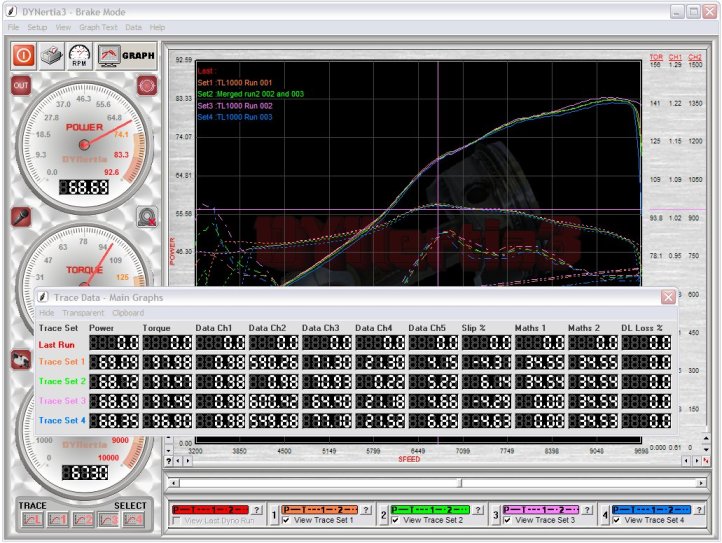 Main dyno graph screen, data visible (ch1 & ch2 ), all 5 channels displayed in the floating 'data box'.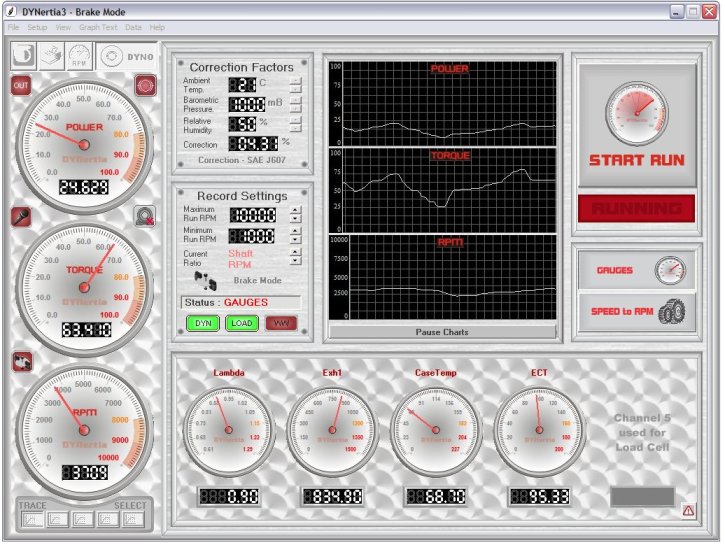 Gauges Screen, monitor inputs (brake style dyno shown).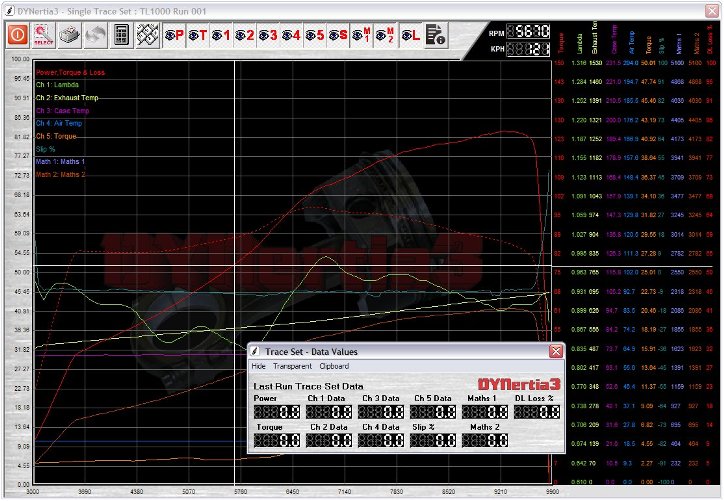 Single trace set dyno analysis screen.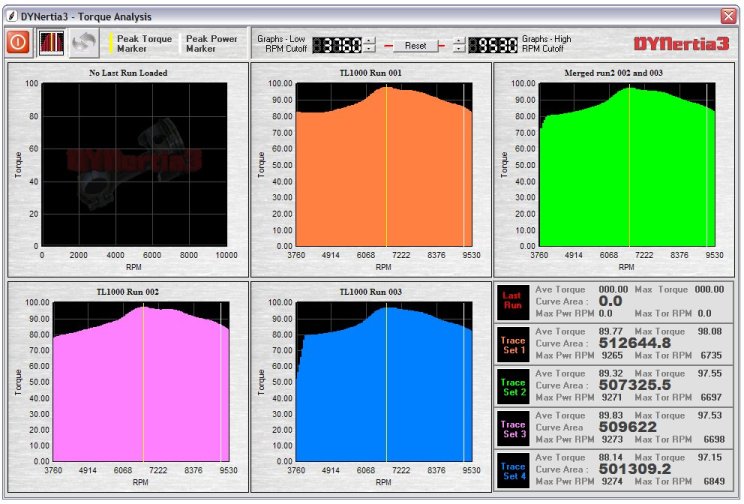 Torque analysis, area under the curve and key statistics displayed.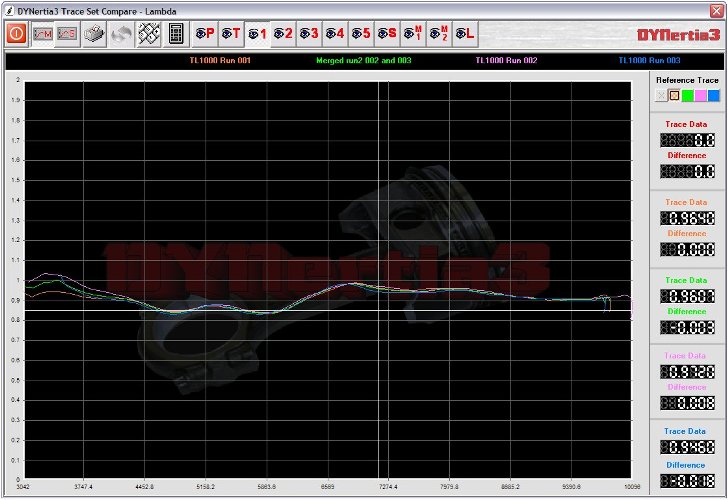 Compare screen shows % difference between a reference trace and the remaining traces.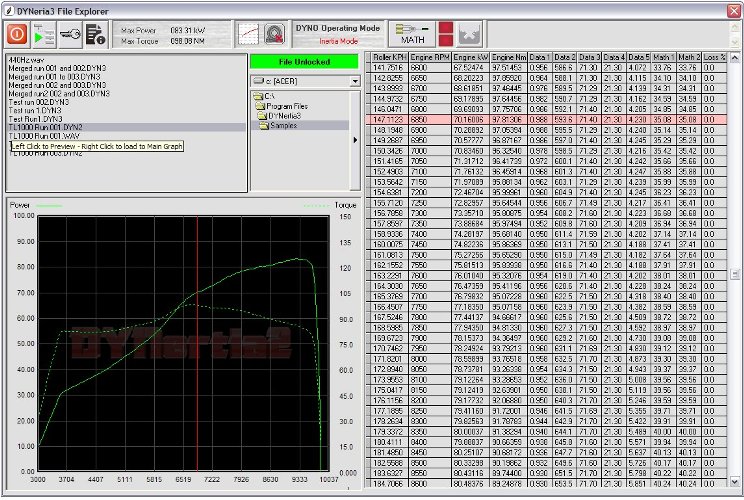 Dyno preview screen to preview and select saved run files.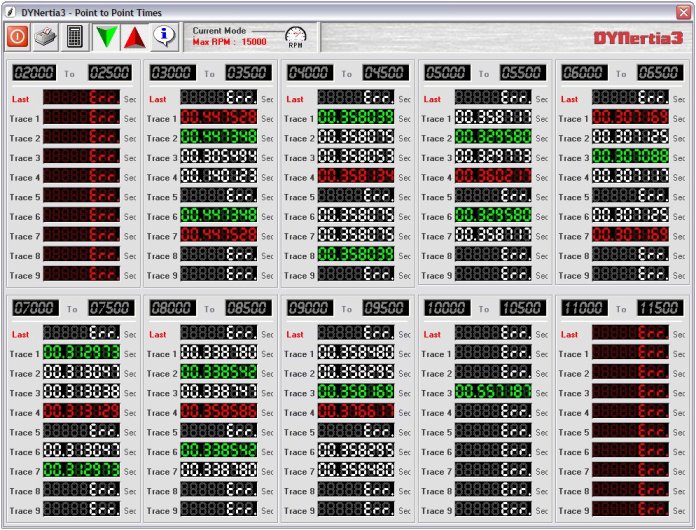 Acceleration times from point to point (selectable RPM or Speed points). Best and worst traces highlighted.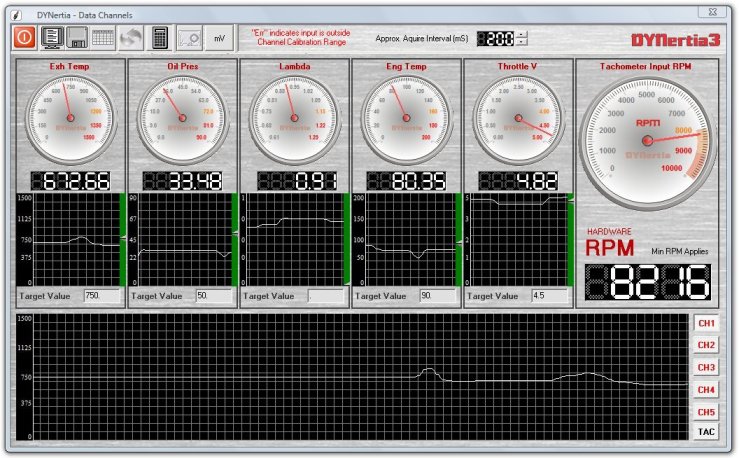 Dyno data viewing screen to quickly check input channels and control data logger function

Lambda tuning screen for easy live air/fuel mixture adjustments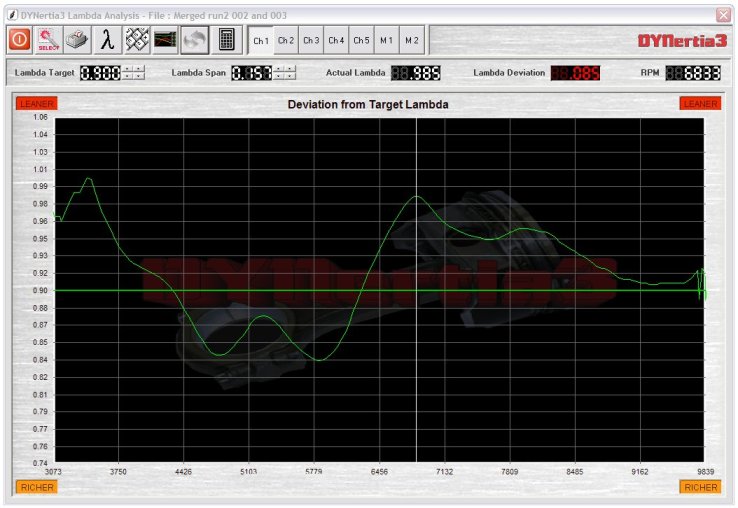 Lambda Deviation, clearly displays actual Lambda vs Target value.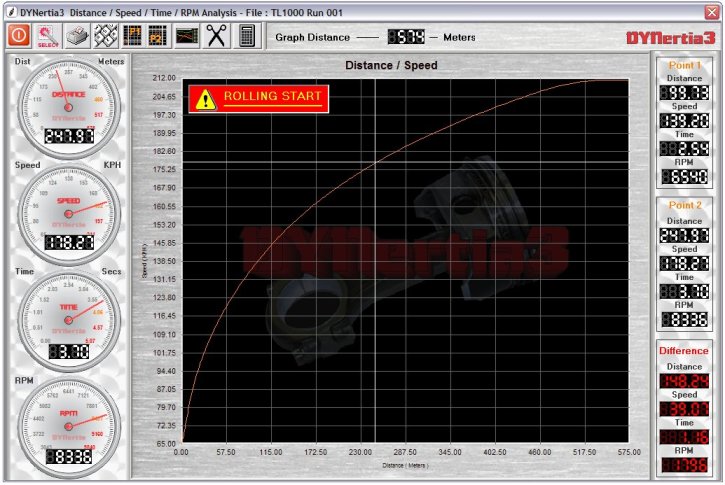 Distance / Speed / Time / RPM Analysis, explore the relationships.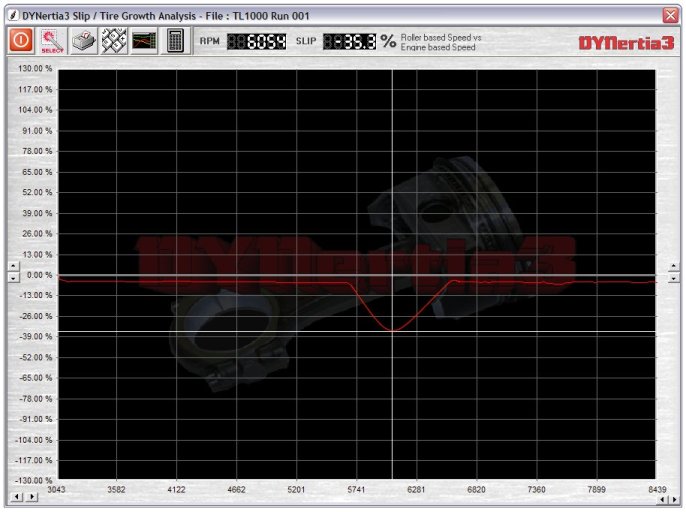 Slip / Tire Growth Analysis, difference from roller to engine RPM plotted.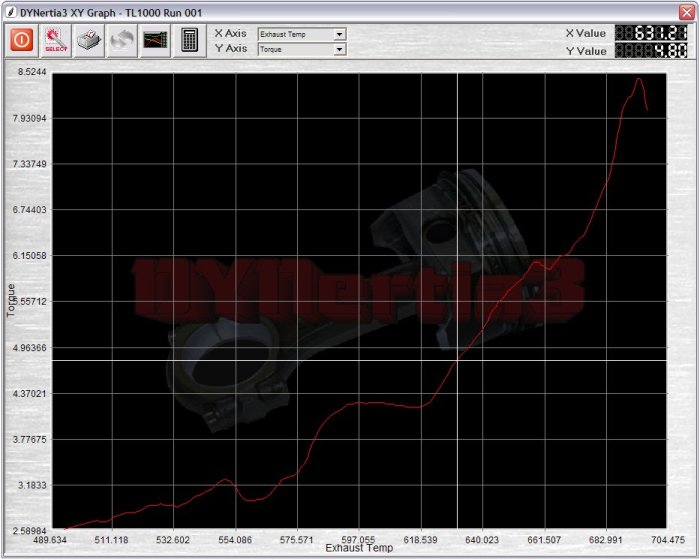 XY Plot, any 2 data channels or measured values plotted (including maths channels)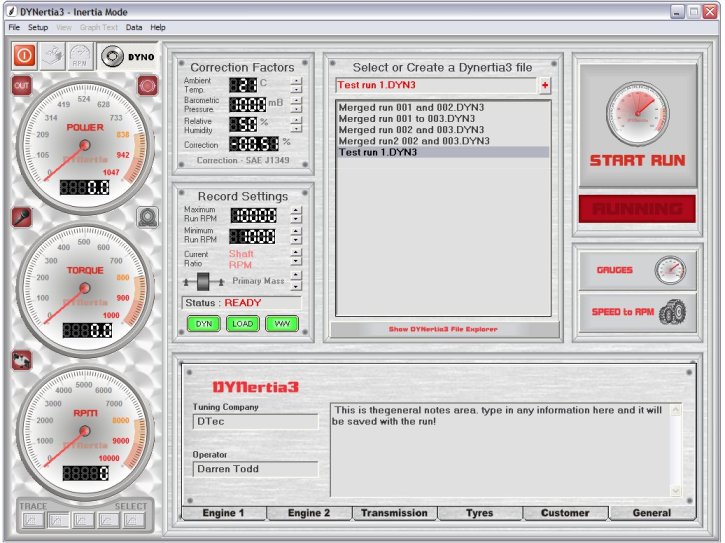 Dyno setup screen to enter weather data, record any comments, view inputs (including alarms) and control testing.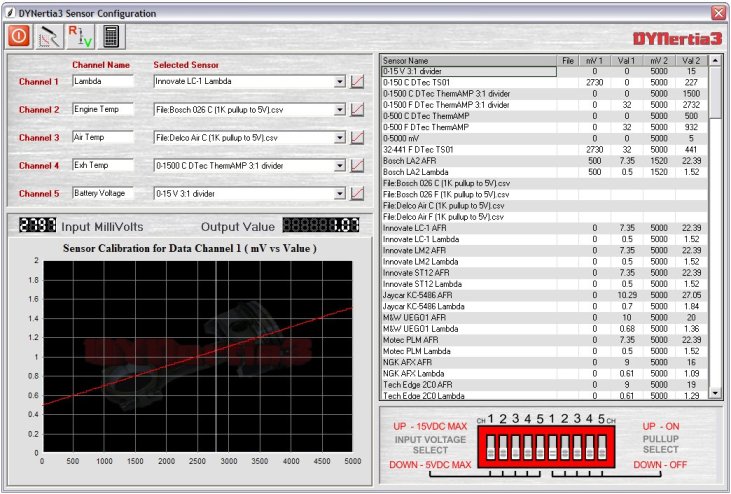 Dyno data acquisition configuration - Setup values for common sensors (inc. DTec's, Bosch, Delco and most Lambda meters) are provided. Alternatively, any input can be easily allocated a user calibration if you wish, whether it be linear or non-linear you can get the data in meaningful units!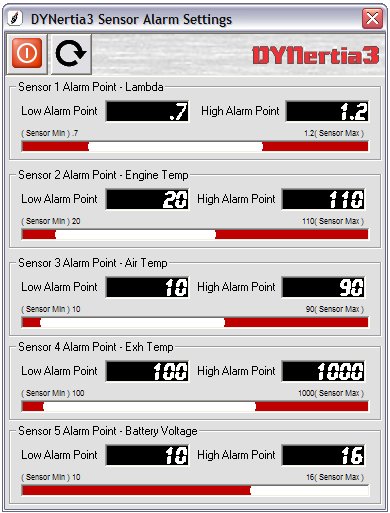 Alarm Settings for input channels.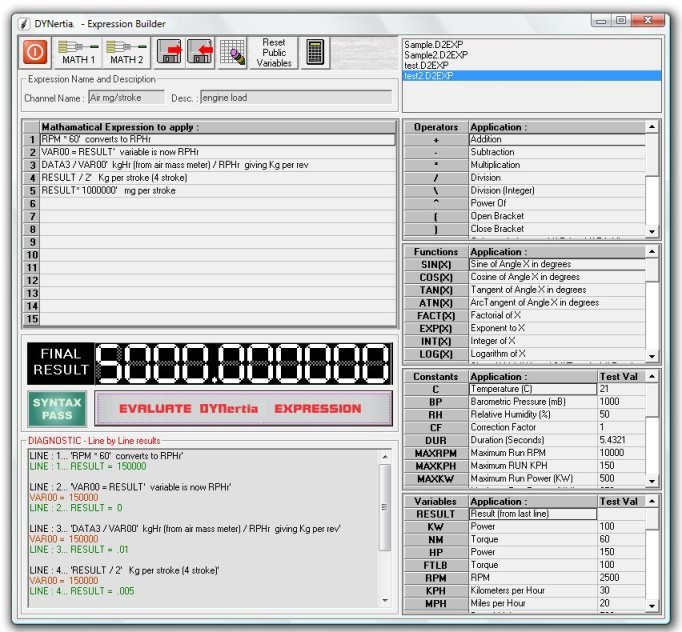 Maths Channels, 2 additional data channels can be freely created using our expression builder.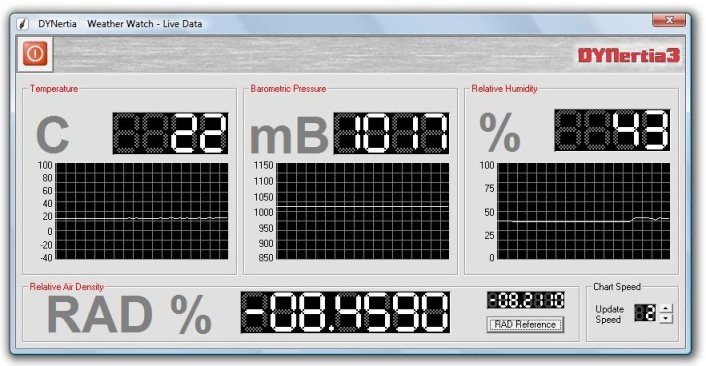 Weather Data displayed, including calculated relative air density (input from optional 'Weather Watch' hardware).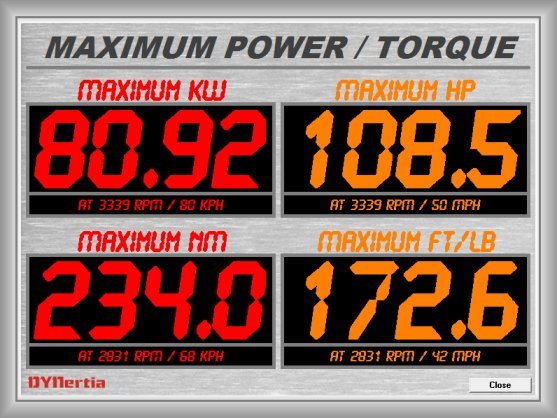 Large 'Run Summary' display for public exhibitions.

To view our DYNertia3 software instruction videos please click here and subscribe to our Youtube channel.